Back Home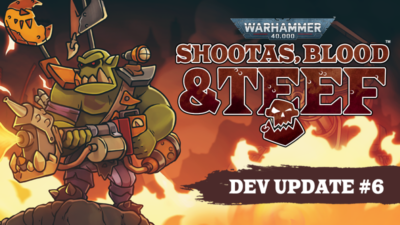 [ORKISH TLDR]
OI BOYZ, TODAYZ WE IZ GON TALK BOUT DA THREE SPACE MARINE UNITZ IN DA GAME! DER MAY ONLY BE A HANDFUL, BUT DEY KOME WIT' LOTS UV FIREPOWA AN DECKED OUT 'N RESISTANT POWA ARMOUR!
What's up boyz!
This update went out a bit later than we expected, but nevertheless, it's out now! Today we are going to take a look at the final faction we'll be adding to the game: the Space Marines. This update will be slightly shorter than the previous ones as there will only be a handful of Space Marine units in the game. Let's take a look!
Whenever someone thinks about Warhammer 40,000 the first thing that pops to mind will probably be the Space Marines. Widely seen as the defenders of Humanity and the greatest of the Emperor of Mankind's warriors. They are superhuman, transcending the normal human state by a harsh regime of genetic modification, psycho-conditioning and rigorous training. Clad in ancient power armour and equipped with the most potent weapons known to man. Space Marines are also called the God-Emperor's Angels of Death for a reason.
Let's start going over the three Space Marine units you'll encounter throughout Warhammer 40,000: Shootas, Blood & Teef.
Please do note all visuals are a work in progress, changes may happen as development continues.
Intercessors
Intercessors are the core infantry unit of the Primaris Space Marines. They are reliable and adaptable warriors, able to lay down fire in every situation, be it while charging into battle or holding terrain. Whatever the strategic challenge is, these folks are up for it! Being so versatile is also the biggest reason why Intercessors are deployed so numerously in battle. Suited in heavy power armour and equipped with the finest weaponry, these Marines are ready to take on anyone who wants some.
Chaplain
Chaplains are spiritual folks, promoting the values and beliefs of the Chapter, and in rarer cases the actual worship of the Emperor of Mankind. They lead their brethren in battle, fighting wherever the foe is the most fierce, praising the Emperor with every opponent of his that gets destroyed. Chaplains visually stand out from the others with their skull-shaped helmet and mace-formed power weapon.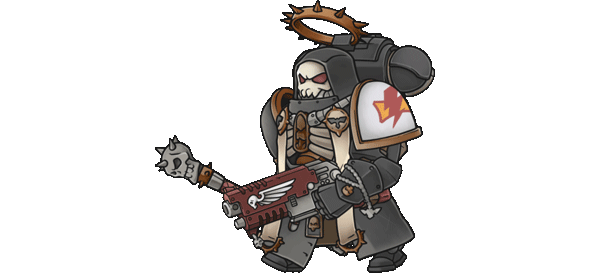 Invictor Tactical Warsuit
The Invictor Tactical Warsuit, or in short the Invictor, is a lightly armoured Imperial combat walker, often providing fire support in the field. Designed with sound-dampening materials they are able to move at great speed with minimal sound output. Due to their impressive strength, resilience and firepower they are deployed in every capacity. Armed with a twin-linked Ironhail Autocannon the Invictor is able to unleash devastating salvos, enabling him to obliterate packs of enemies in just a matter of seconds.
On the battlefield, the warsuit is piloted by a Primaris Space Marine. He's on a break right now, but he'll be back when the game releases!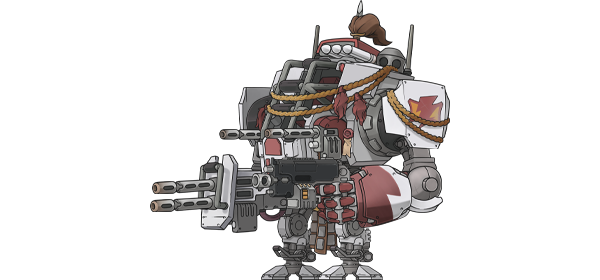 These are the Space Marine troops who have made it into Warhammer 40,000: Shootas, Blood & Teef. We've come to the end of the Space Marine update, if you like what you see make sure to wish list the game here on Steam.
Follow us on social media to stay up to do with all news Warhammer 40,000: Shootas, Blood & Teef related:
Facebook
Twitter
Instagram
Youtube
Join the community on Discord to chat with the devs, share your thoughts with other members in the community and share hilarious Warhammer 40,000 memes!
Rogueside
Back Home